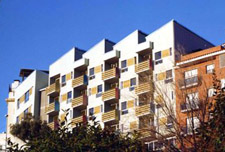 Proyect "Mataró" (Barcelona. Spain)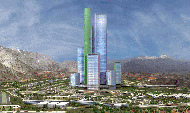 Proyects "Zirguez" and" Setak"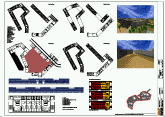 Proyect "Villa Touareg" Arge. Algelia
"BSCP" carries out a specific industrialization project for the construction of any kind ofbuilding, anywhere in the worldd.
What is BSCP
BSCP (Building System with Concrete Panel) is a Spanish company which has created the BSCP System, the first complete system for the industrial construction with reinforced concrete pieces, with which can be built, completely or partially, any building regardless of its use, shape or dimensions.
The BSCP System is a construction system through which, from an architectural project, BSCP creates an Industrialization Project specific for each building and use of the latter, which is the "guidebook" and which allows any constructor without experience to carry out the project with an industrial system anywhere in the world.
BSCP owns, for its BSCP System, the DIT nº398, issued by the prestigious Institute Eduardo Torroja and also owns the patent of the "BSCP Industrialized System for the construction of buildings with reinforced concrete panels."
Moreover, the BSCP System complies with all the parameters of the Spanish Construction Technical Code approved in March 2007, which validates it to construct any type of building, not only in Spain, but anywhere in the world.
The BSCP System is compatible with the five necessary factors of sustainable architecture:
Respect for the ecosystem
Energy systems which promote savings
Environment-friendly construction materials
Recycling
Waste materials reuse and mobility
Moreover, any building or house constructed with the BSCP System obtains an energy saving close to 40%, which means a substantial financial saving.
See other links: